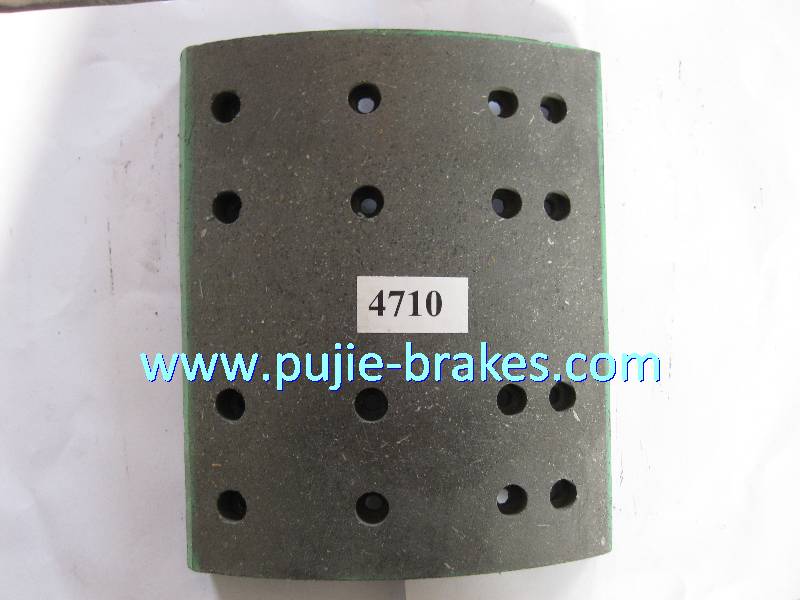 PRODUCT:Brake lining
number:141239-540
Model:141239-540
time:2013.11.06

点击查看大图片
Advantages/Features :
1) Friction coefficient: FF degree under chase tester.
2) Low density, noiseless, excellent wear resistance and heat resisitance.
3) Processing methods: Hot-press, heat-treatment, drill, grind, dust-clear.
4) We will use BRASS according to customer's requirements.
5) Hurtless to corresponding drum, 100% non-asbestos, you will find it sensitive and safe while braking

If you are interested in them, please email us , or download them from our website( www.pujie-brakes.com) yourself.