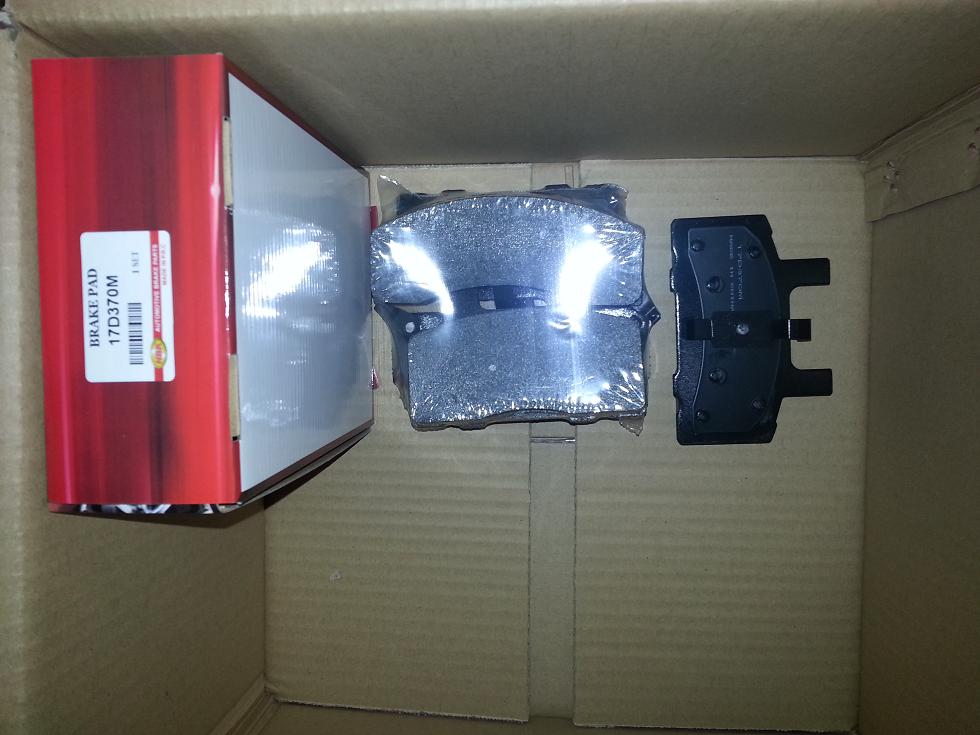 PRODUCT:Brake Pads
number:16359-298
Model:16359-298
time:2014.04.24

点击查看大图片
Advantages/Features

1).Pollution -free ( no heavy metals, asbestos and other harmful substances ).
2).Competitive price and quality assurance: 50,000 kms guarantee
3). Longer service with superior stopping power.
4). No dust and does not hurt the surface of the coupling.
5). No noise.
6). Resistant to fade, rapid recovery .
7).ISO9001 and TS16949 cetificated.
8).Strictly detection and inspection system.
9).Three kinds of material that semi-metallic, ceramic and metallic are for your choice
If you want to know more about the sizes, please email us , or download them from our website( www.pujie-brakes.com) .
Notes: We develop new models every month. This catalogue doesn't include all our products.